Festival of Arts 2022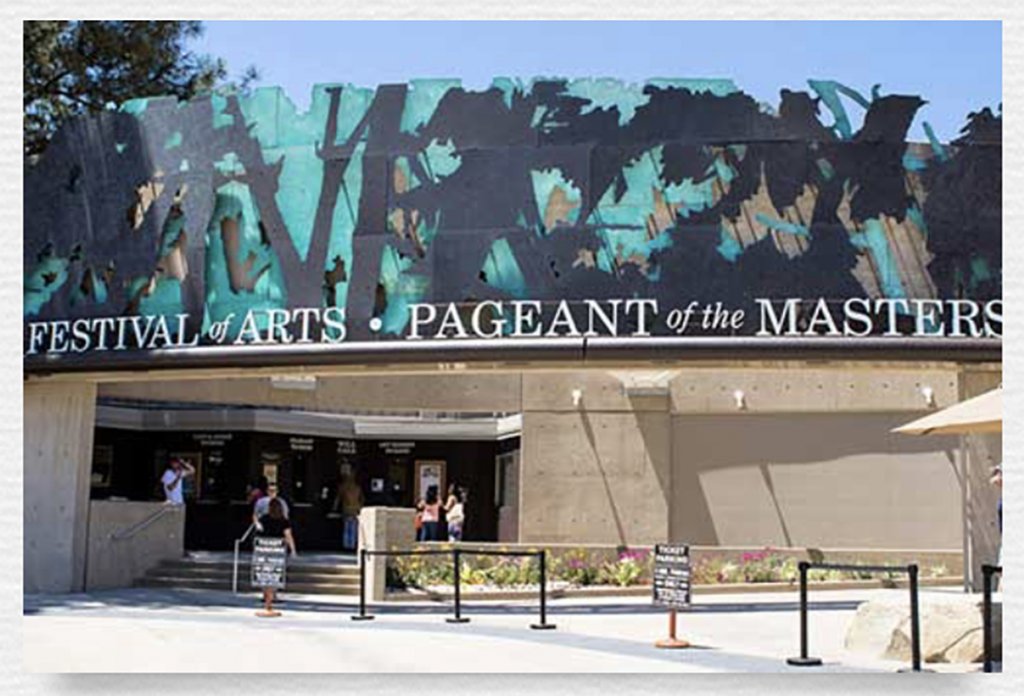 I am at the Festival of Arts this summer.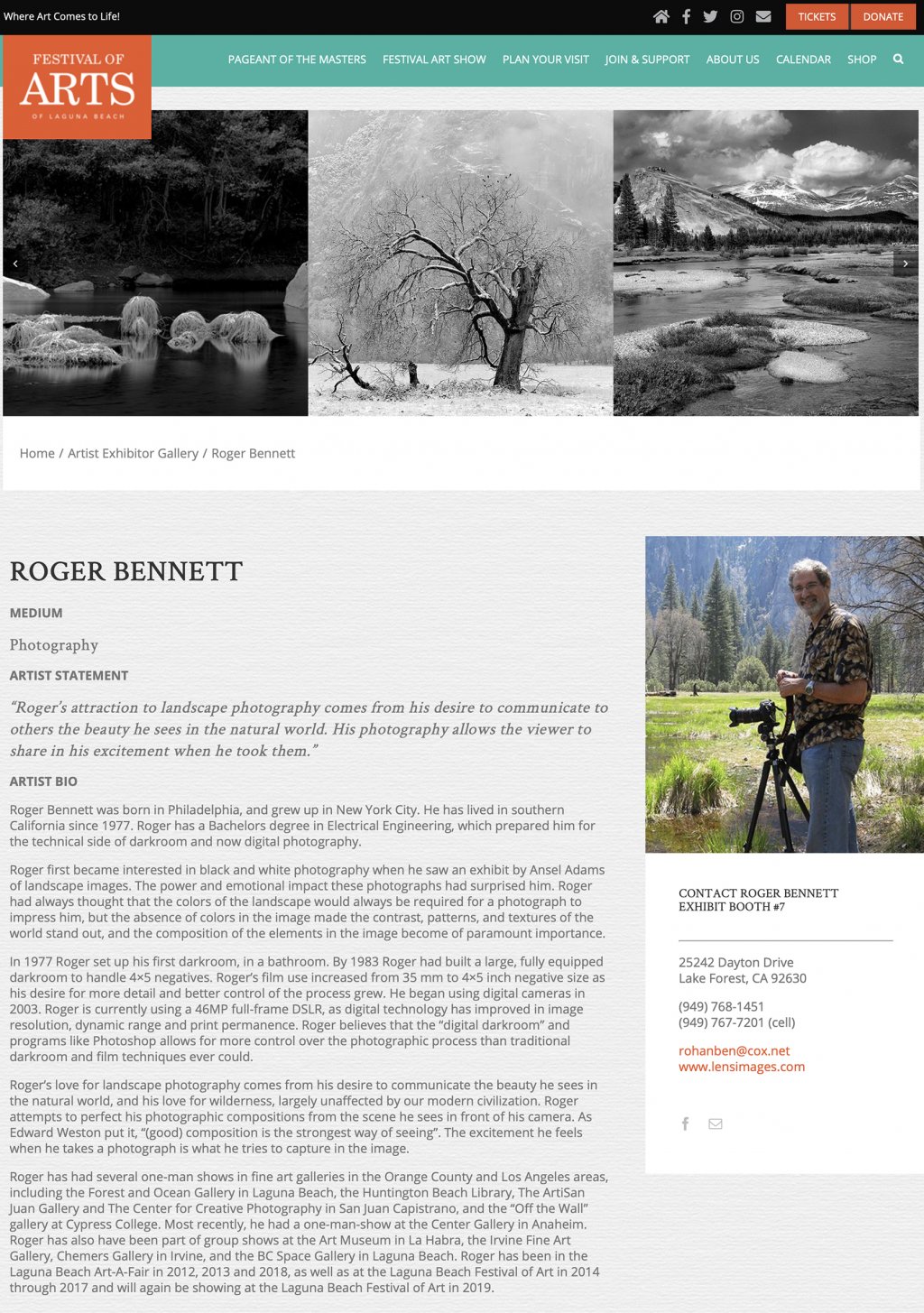 This is my FoA Website page.
Festival of Arts 650 Laguna Canyon Road, Laguna Beach, CA 92651
The Laguna Beach Festival of Arts has been showing fine art for 86 years. To get in, one must first pass a jury for 3 digital images, then another jury where you show the 3 framed prints at the festival grounds. I was fortunate to be selected to participate in the 2019 FoA. During the show, my work in the booth is juried by 5 recognized art experts to determine if I can stay in the festival next year.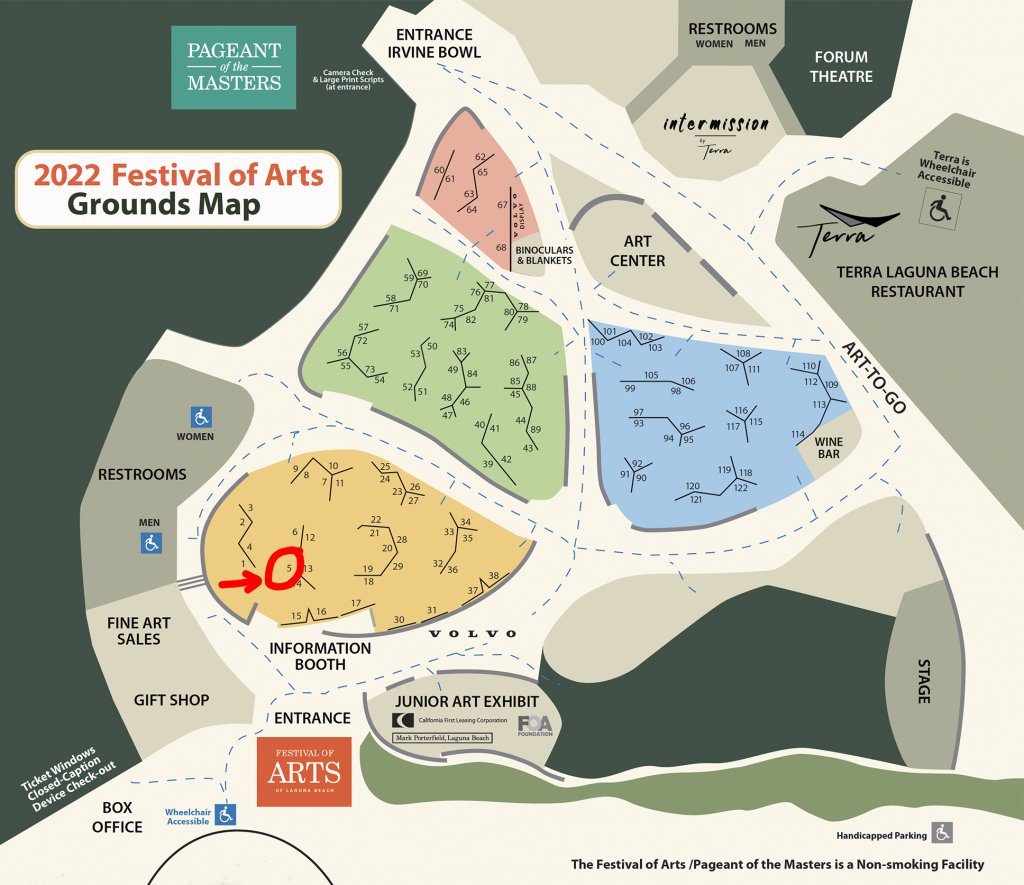 Roger's booth in the 2022 Festival of Arts
My booth at the festival is A5, near the front of the exhibit. Hope to see you there!